Tokyopop and OEL Manga
My History with Manga & Comics is a series of blog posts that explore the artists and works of art that have directly inspired my love for drawing and creating stories through comics.  Disclaimer: The art featured in this post are not made by me and can be credited to the respective artists.

Tokyopop and the Rising Stars of Manga
The drive to become a print comic artist came to full realization not long after I discovered a book called Rising Stars of Manga in the early 2000's. I may have come across it at a Borders and I remember thinking to myself, "They're really doing this now! They are really enabling local artists to express themselves through manga." In hindsight, Tokyopop promising instant book deals proved to be riskier than they could have anticipated. Still, the series turned my attention to some pretty brilliant local artists who turned out to be the most critically-acclaimed and prolific manga creators today.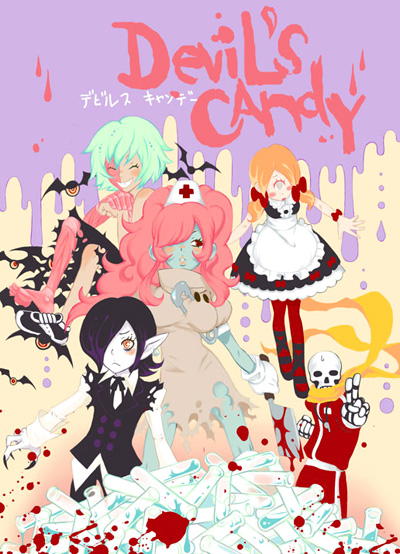 Devil's Candy and Kage no Matsuri (by REM/Priscilla Hamby)
I think I wore down my only copy of RSoM studying REM's "Devil's Cake," the grand prize winner of the first Rising Stars contest. I certainly wasn't surprised when I learned she also won the first Morning International Manga Contest with her entry, "Kage no Matsuri" – she was just that good. Between her short stories and Christy Lijewski's "Doors" which went on to become Next Exit (pictured above) through Slave Labor Graphics, I was able to crystallize a concrete goal for myself. Their work was bold, confident and had a distinct personal style that I appreciated. For instance, Christy has an incredible sense of design that she incorporates in her compositions and the outfits she adorns her characters in. I knew I wanted to draw comics like these ladies. In my heart, I knew I could actually do it if I put my mind to it.
Around this time, I co-created A Witch and A Wiz (no affiliation with James Patterson's novels) in 2005 with my sister with the intention of submitting it to either the fourth or fifth RSoM contest. It was a labor of love and I pushed myself creatively with the project. I ultimately did not send it in because I managed to procure feedback from Tokyopop editors at the 2008 Anime Expo. If I wasn't singularly focused on doing well at Berkeley, do I think I would have actually made the cut? Sometimes, I like to think I would have but generally, I feel everything has a time and a place and it just wasn't the right time for me yet.
Global / Original English Language Manga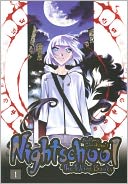 Dramacon and Nightschool (by Svetlana Chmakova)
Despite any debate on what to actually call these books, I consider them clever, entertaining and fun and that's what important to me.  Svetlana's work is upbeat and appeals to my love of crazy expressions and chibis in manga while Nina's work has never failed to impress me on both comedy and technical prowess. All of these ladies exhibit the love for their craft on their comic pages and this is what draws me to them and what I hope to instill in my own work, as well.

Yokaiden and Zuko's Story (by Nina Matsumoto)
Following their careers as professional artists has been exciting and rewarding. They are my personal sports teams (because I do not watch sports, I guess XD), artist idols and for some, even friends. I'm grateful for the dedication they've committed to their craft and for showing me that getting your manga published for a Non-Japanese audience is a very attainable dream.
—
REM is currently working on the manga adaptation of Gail Carriger's Parasol Protectorate series through Yen Press. You can purchase the first volume Soulless: The Manga on Amazon here
and catch up with REM on her blog.
Christy self-publishes comics and art books of her illustrations and works for commissions. Catch up with her on Deviantart.
Svetlana is currently working on the second book in her manga adaptation of James Patterson's Witch and Wizard novels also through Yen Press. You can purchase Witch & Wizard: The Manga, Vol. 1 here
, pre-order the second book above and catch up with Svet on Facebook.
Nina is a pencil artist for Bongo Comics on The Simpsons and is working on a prequel to Saturnalia, her breakthrough webcomic. Catch up with her on Twitter.