Help me pick a cover!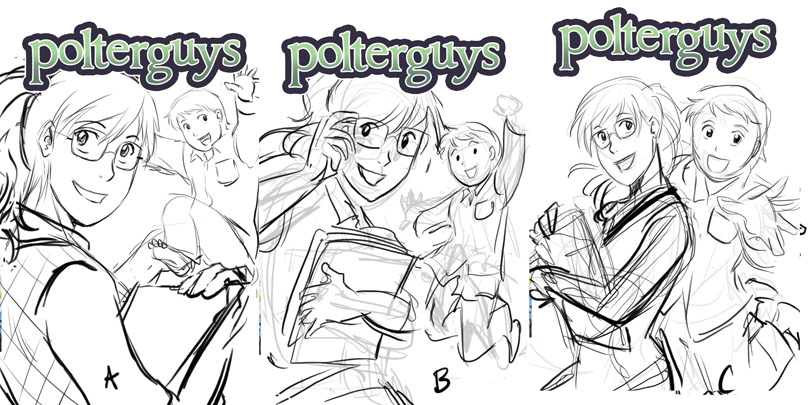 Guys, I need help! Which cover do you like the best?
I'm having a hard time loving any of these but I'm not sure which direction I should be heading for. I'd love to hear your comments and any advice you can throw my way!
EDIT: Hi guys! Thanks for all your thoughtful and awesome comments. The full 'harem' can't go on the front because I'm aiming for a simple, more iconic  cover that works well on the web resized as a thumbnail. All the boys will show up in the back like this though! : )