Dear Theodosia for Ham4Pamphlet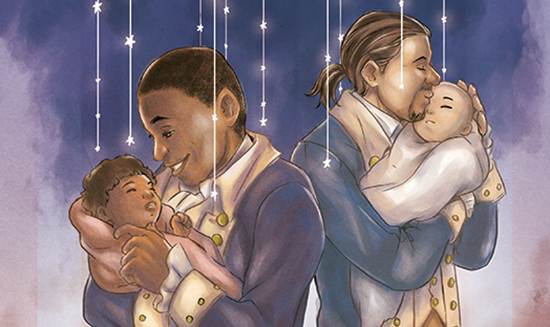 Dear Theodosia is my contribution to the Ham4Pamphlet project, a compilation of of forty-six illustrations made by different artists tackling each track in the Hamilton musical.
You can view the entire book here.
I'm so excited and proud to be a part of this fantastic project and I owe it all to the organizer, Arielle Jovellanos. She had an opportunity to go backstage after the show and decided to bring along a thank you gift to the cast. You can read about her story in a compilation of her own tweets here.
More media mentions under the cut!

Yeah, I enjoyed screencapping this one and seeing my friends' art on it, too! From this video feature with Leslie Odom Jr.
This was a nice surprise! For The Nerdist's Fanart Friday #81.
This one just kinda blows my mind!!!