Free shipping on Polterguys! Holiday deals on Laurbits.com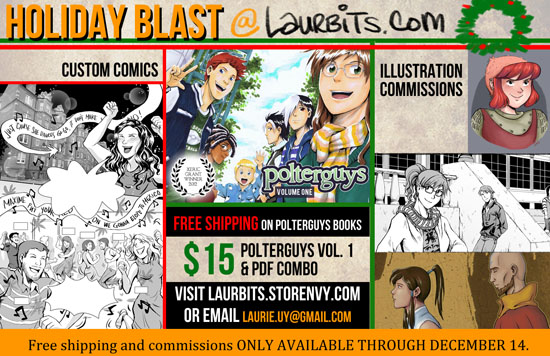 Hi guys, if you're like me and haven't quite finished shopping for holiday gifts yet, consider purchasing a special customized illustration or comic for your loved ones this holiday season!
Also, please know that I will be closing up my Storenvy shop while I am out of town for the holidays. So, in the next two weeks I'm holding a few promos!
FREE SHIPPING on Polterguys book orders from now through December 14.
The Polterguys bundle of book/PDF is just $15! Buy one for the savvy OEL manga reader in your life! Might be able to doodle characters in it for free depending on available time.
Happy Holidays!